Description
Daily exposure to sun and dust makes the nape (back of your neck) appear dark and when you don't care the body skin carefully and regularly, gradually a stark discolouration takes place and makes the back of your neck skin tone darker than the rest of your body. So stay away from the dead skin cells and also removes the full body tan with organic HusneHeaven skin brightening De-Tan body Scrub. Made with the power of the walnut grit, coffee powder, and rock salt which give your skin the powder to remove the black sports and also help you to remove the blackheads, tan and other body skin impurities.
Its organic ingredients also absorbed in the skin very easily and match with every skin type, so men and women both can use it. It gives you the proper solution related to the body skin tan and remove the skin tan in just 3 – 4 weeks and provide you with the even tone and smooth skin, and also protects your skin from the sun damages and the SPF formula also protect you from harmful effects of the UV rays of the sun and also provide you with the protection from the cold dry wind. The purity of the coffee powder gives you the youthful skin and glowing body skin through the regulation of the blood on those areas. Adding to this the coconut oil deeply clean the skin and also hydrate and reduce the stretch marks and gives an overall nourishing touch to your skin. And the Himalayan rock salt is the best thing to remove the dead skin cells.
Benefits of the cream:
Clear the skin and minimize the impurity or the bacteria on the skin.
Give you the acne, blemishes, scars, and fine lines free skin.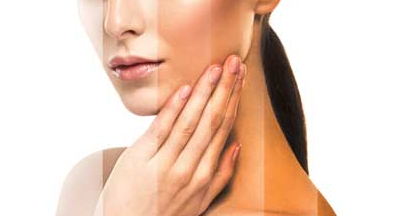 Removes tan and gives you an even tone body
Ensures to give nourishment, hydration, and moisturized skin.
Ingredients:
| | |
| --- | --- |
| | Walnut grit is a kind of natural scrub that helps you to heal the skin issue like acne eczema, |
| | |
| --- | --- |
| Rock salt removes the dead skin and gives you smooth skin. | |
| | |
| --- | --- |
| | Rose extracts clean the skin and give you the blushing skin |
| | |
| --- | --- |
| Cottonseed oil reduces the inflammation also soothe the skin and moisturize the skin. | |
| | |
| --- | --- |
| | Jasmine hydrates the skin and gives a youthful appearance to your skin. |
How to use it:
| | |
| --- | --- |
| | Clean the body parts with water it could be your elbow, Knee, Neck, Lower back, etc. |
| | |
| --- | --- |
| | Apply the HusneHeaven body brightening scrub around the region or part where you want. |
| | |
| --- | --- |
| | Give a massage to the skin for 2 or 3 mins. |
| | |
| --- | --- |
| | In the end, wash or Drench your body Well with Water. |
| | |
| --- | --- |
| | For quick results use the HusneHeaven ayurvedic body Brightening scrub every Alternate night before you sleep. |